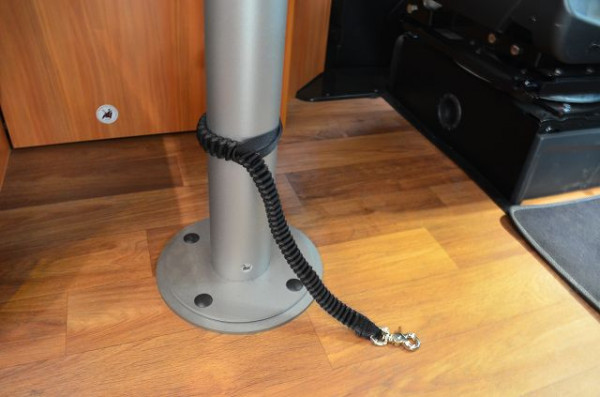 ERIBA

HYMER

HYMERCAR / HYMER CAMPER VAN
Recommended retail price including the applicable VAT. Prices may vary from country to country.
Simply send your noted products with the wishlist function to yourself, friends or your HYMER trading partner!

HYMER original accessories are not available ex factory, they are only available directly from your HYMER licensed dealer. Images shown may be subject to modifications.
Suitable for vehicles manufactured by ERIBA, HYMER, HYMERCAR / HYMER CAMPER VAN
Model range / model Suitable for all ERIBA models , Suitable for all HYMERCAR models, Suitable for all HYMER models
Model years Suitable for all model years
Length Normaler Zustand 85 cm/ im gedehnten Zustand max. 150 cm
Material: PVC
Dog lead flex&leash
Space for your dog.The new HYMER dog lead flex&leash is simply wrapped around the table leg and features a secure lock at the end which can be snapped into the dog harness. The lead can be extended from 85cm to approx. 150cm for more freedom of movement. Due to the special material quality, no damage results, for example scratches on the table leg.