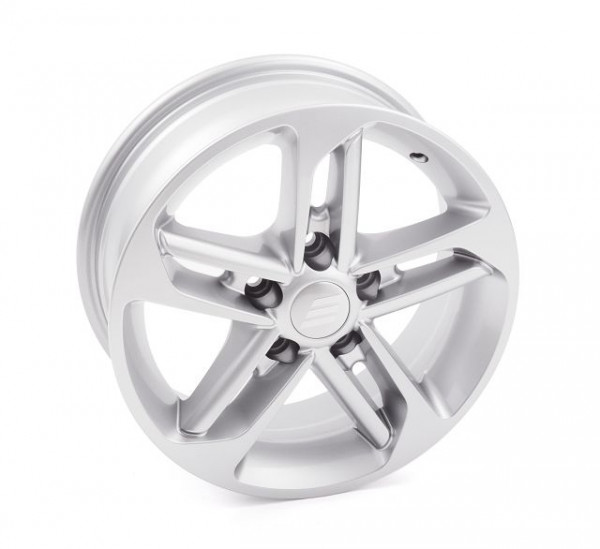 Alloy rims 14" Chrystal silver
ERIBA
Recommended retail price including the applicable VAT. Prices may vary from country to country.
Simply send your noted products with the wishlist function to yourself, friends or your HYMER trading partner!

HYMER original accessories are not available ex factory, they are only available directly from your HYMER licensed dealer. Images shown may be subject to modifications.
Suitable for vehicles manufactured by ERIBA
Model range / model Exciting, Feeling, Living, Nova, Nova GL, Nova Light, Nova S, Nova SL, Touring
Model years 2017, 2018, 2019, 2020, 2021, 2022
Load-bearing capacity 1.100 kg
Colour Chrystal silber
Size 14 Zoll
Alloy rims 14" Chrystal silver
Thanks to their unusual appearance, the high-class alloy rims add to the chic overall impression of the ERIBA caravan. In addition, in spite of their light weight, they have a substantially higher payload than conventional steel rims.
Colour: Chrystal silver
Size: 6 X 14
Bolt circle: 5 X 112
Offset depth: 30
Load bearing capacity: 1,100 kg
Specific wheel bolts are contained within the scope of delivery.
Write an evaluation
Evaluations will be activated after verification.