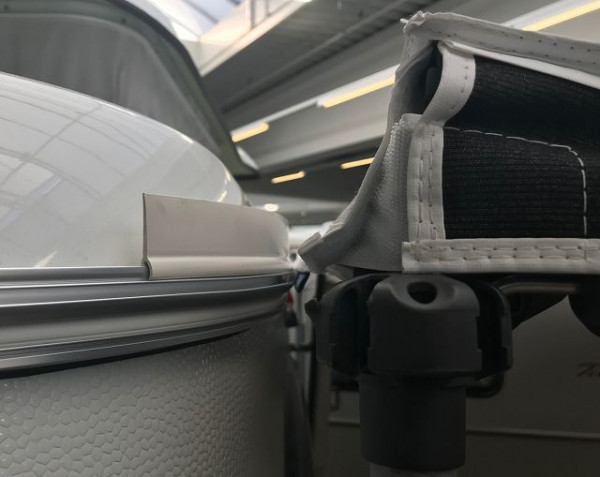 Recommended retail price including the applicable VAT. Prices may vary from country to country.
Simply send your noted products with the wishlist function to yourself, friends or your HYMER trading partner!

HYMER original accessories are not available ex factory, they are only available directly from your HYMER licensed dealer. Images shown may be subject to modifications.
Model years 2011, 2012, 2013, 2014, 2015, 2016, 2017, 2018, 2019, 2020, 2021, 2022
Model range / model Touring
Drip moulding profile
The perfect addition to the ERIBA canopy! The ERIBA Touring Stripe is applied to the drip moulding mounted on the vehicle and prevents rainwater flowing back from the vehicle roof from also running into the seam of the canopy. The existing drip moulding is not effective enough to divert the water to the side during heavy rain showers.
CAUTION: must be removed when driving!

Size supplied fits the ERIBA Troll – must be shortened accordingly for other models
Material: plastic
Length: approx. 3.5 metres
Write an evaluation
Evaluations will be activated after verification.