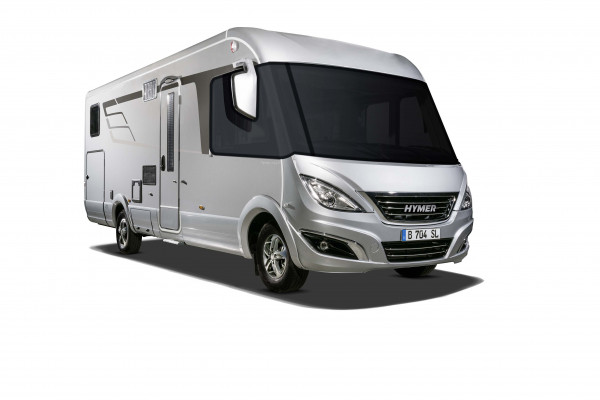 Sunblind transparent B-SupremeLine (without rail)
HYMER
Recommended retail price including the applicable VAT. Prices may vary from country to country.
Simply send your noted products with the wishlist function to yourself, friends or your HYMER trading partner!

HYMER original accessories are not available ex factory, they are only available directly from your HYMER licensed dealer. Images shown may be subject to modifications.
Suitable for vehicles manufactured by HYMER
Model range / model B SupremeLine
Model years 2018, 2019, 2020, 2021
Sunblind transparent B-SupremeLine (without rail)
All-round protection
The new HYMER sunblind protects against sunlight, heat and undesired views into the vehicle. The view out of the window is unimpeded as the sunblind is not a conventional insulating mat; it is a special light, PVC- coated textile fabric boasting excellent transparency for weatherproof protection against the sun. The material is coarsely woven and is characterised by a particularly high level of stability combined with an extremely low stretching behavior.
• Material description: 56% PVC and 44% polyester
• Assembly could not be easier: Simply hook in to the driver's door on the left hand side.
• Then simply insert the enclosed piping strap complete with fleece section into the piping rail, gather the sun protection mat from the left hand side and attach. And you are finished!
Attention: The original HYMER piping rail must be assembled on the right side of the vehicle (part number 2046541).
Cleaning: Can be wiped with a moist cloth
Sunblind mat transparent for B-SupremeLine > 2018