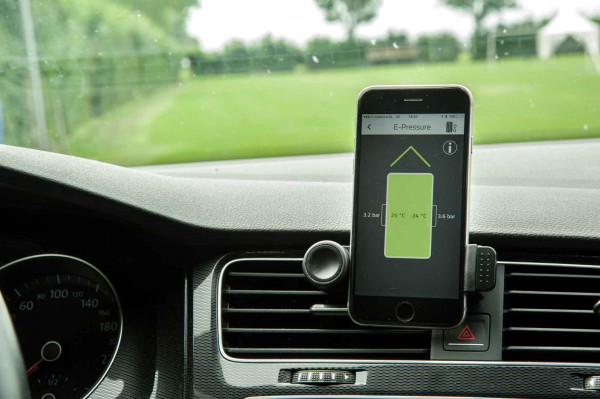 Recommended retail price including the applicable VAT. Prices may vary from country to country.
Simply send your noted products with the wishlist function to yourself, friends or your HYMER trading partner!

HYMER original accessories are not available ex factory, they are only available directly from your HYMER licensed dealer. Images shown may be subject to modifications.
Model years Suitable for all model years
Model range / model Suitable for all ERIBA models , Suitable for all HYMERCAR models, Suitable for all HYMER models
"E-Pressure" feature
With the "E-Pressure" module, you can keep track of the current tyre pressure and tyre temperature, even while driving.
To install E-Pressure, simply replace your current valve caps with the new E-Pressure valve caps.
Advantages of E-Pressure:
Contents: two E-Pressure valve caps for two tyres
Precise measurements possible, even while driving
Insufficient/excessive tyre pressure warning via alarm signal on smartphone
Perfect tyre pressure allows fuel consumption to be optimised
E-Pressure valve caps feature anti-theft security rings
Suitable for vehicles with 2, 4 and 6 tyres
Write an evaluation
Evaluations will be activated after verification.