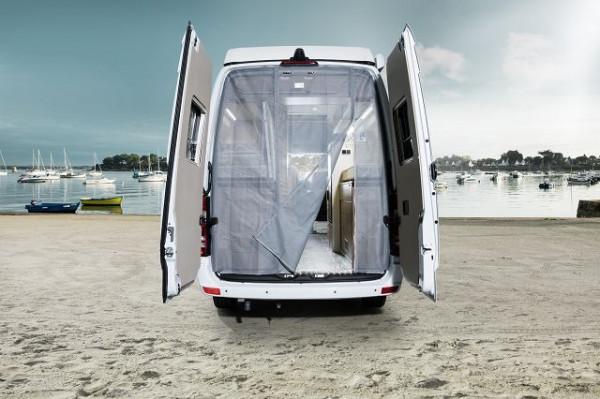 HYMER Camper Van
Simply send your noted products with the wishlist function to yourself, friends or your HYMER trading partner!

HYMER original accessories are not available ex factory, they are only available directly from your HYMER licensed dealer. Images shown may be subject to modifications.
| Brand | Series/Model | Model Years |
| --- | --- | --- |
| HYMER Camper Van | Sydney | 2021, 2022 |
Rear mosquito net
Stop unwelcome guests.
Effective in preventing insects from entering the vehicle whilst letting air circulate. Simple assembly thanks to welded-on magnets and sewn-on, flexible magnet strips. The net unzips to allow access to the vehicle.
Now with 2 zippers - to make the access to the rear even easier.
Weight: approx. 2kg