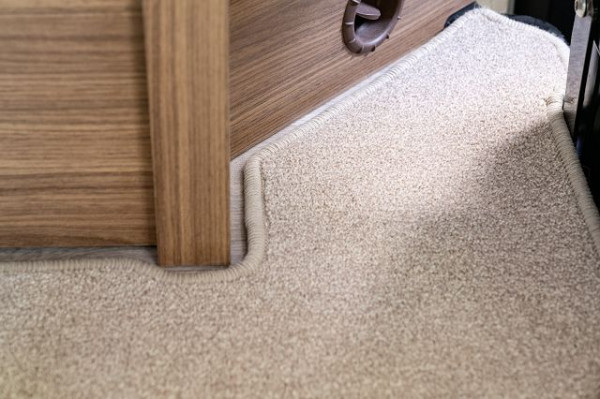 HYMER
Simply send your noted products with the wishlist function to yourself, friends or your HYMER trading partner!

HYMER original accessories are not available ex factory, they are only available directly from your HYMER licensed dealer. Images shown may be subject to modifications.
Suitable for vehicles manufactured by HYMER
Model range / model Suitable for all HYMER models
Model years 2018, 2019, 2020
Living area carpet
Enhance the visual appeal of your living area with our light brown carpeting that is made especially for your vehicle. The materi meets HYMER´s high quality standards and feels pleasantly soft to the touch.
At the same time it is easy to maintain and consists of several sections for easy removal.
The underside is covered with rubber granulate, which secures the carpeting aga slipping.

Available for all vehicles of the HYMER, ERIBA and HYMERCAR brands from model year 2018.
Contact your dealer for the article number corresponding to your vehicle.
Write an evaluation
Evaluations will be activated after verification.