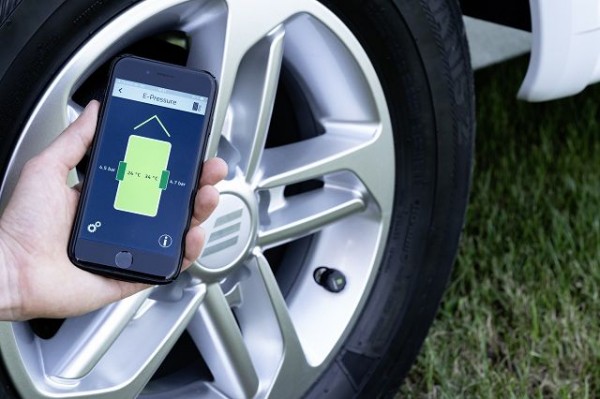 E-Connect special offer consisting of base unit and tyre pressure sensors
ERIBA

HYMER

HYMERCAR / HYMER CAMPER VAN
Recommended retail price including the applicable VAT. Prices may vary from country to country.
Simply send your noted products with the wishlist function to yourself, friends or your HYMER trading partner!

HYMER original accessories are not available ex factory, they are only available directly from your HYMER licensed dealer. Images shown may be subject to modifications.
Suitable for vehicles manufactured by ERIBA, HYMER, HYMERCAR / HYMER CAMPER VAN
Model years Suitable for all model years
Model range / model Suitable for all ERIBA models , Suitable for all HYMERCAR models, Suitable for all HYMER models
E-Connect special offer consisting of base unit and tyre pressure sensors
Promotional package including basic unit and 4 x air pressure sensors
Basic unit:
E-Connect including E-Level & E-Volt
The E-Connect is the centrepiece of the E-Connect system.
The module is connected to a 12-volt supply and then receives data which is sent to your smartphone via Bluetooth.
The user- friendly E-Trailer app then allows you to access essential data about your motorhome or caravan at your convenience.
Also included are the "E-Level" and "E-Volt" modules which are activated simply by scanning the QR code.
Advantages of E-Level:
• Reliable overview of the alignment of your vehicle
• No need for conventional levelling aids
• Automatic display helps to ensure perfect levelling
Advantages of E-Volt:
• Reliable overview of your current energy status
• Indication of low battery level
Air pressure sensors:
"E-Pressure" feature
With the "E-Pressure" module, you can keep track of the current tyre pressure and tyre temperature, even while driving.
To install E-Pressure, simply replace your current valve caps with the new E-Pressure valve caps.
Advantages of E-Pressure:
• Includes: Two E-Pressure valve caps for two tyres
• Precise measurements possible, even while driving
• Warning via alarm signal on your smartphone if tyre pressure is too high or too low
• Optimised fuel consumption through perfect tyre pressure
• E-Pressure valve caps are fitted with anti-theft security rings
Write an evaluation
Evaluations will be activated after verification.