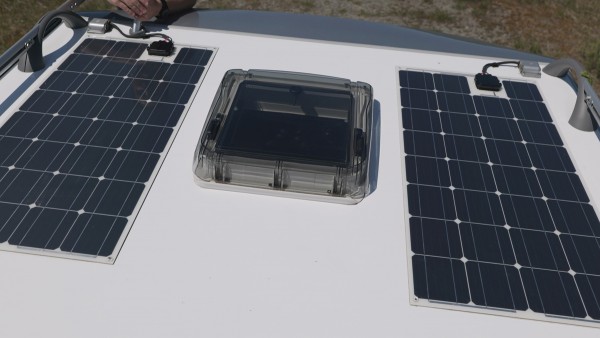 Retrofit kit solar system 2x90W for BML + BMC MJ 2022
HYMER
Recommended retail price including the applicable VAT. Prices may vary from country to country.
Simply send your noted products with the wishlist function to yourself, friends or your HYMER trading partner!

HYMER original accessories are not available ex factory, they are only available directly from your HYMER licensed dealer. Images shown may be subject to modifications.
Suitable for vehicles manufactured by HYMER
Model range / model B MC I, B MC T, B ML-I, B ML-T
Model years 2022
Retrofit kit solar system 2x90W for BML + BMC MJ 2022
2 x 90 W complete solar installation package for quick and easy retrofitting in vehicles in the B-Master Line and B-Modern Comfort ranges from model year 2022 onwards.
More self-sufficiency = more freedom. Take your self-sufficiency to a whole new level with a solar installation. To ensure optimal storage of generated energy, we recommend using our HYMER Smart Battery System.
The package contains the following:
2 x 90 W solar modules
250 W solar device control unit
CI bus module for integration with the Hymer Connect system
2 cable junction boxes
Designated cable sets
Screws