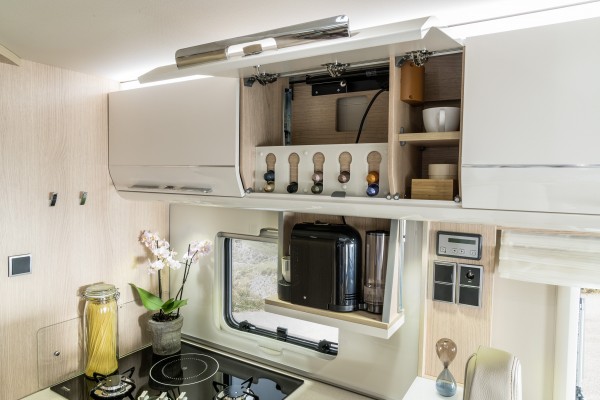 Retrofit kit inverter 1800W prepared BML+BMC MJ 2022
HYMER
Recommended retail price including the applicable VAT. Prices may vary from country to country.
Simply send your noted products with the wishlist function to yourself, friends or your HYMER trading partner!

HYMER original accessories are not available ex factory, they are only available directly from your HYMER licensed dealer. Images shown may be subject to modifications.
Suitable for vehicles manufactured by HYMER
Model range / model B MC I, B MC T, B ML-I, B ML-T
Model years 2022
Retrofit kit inverter 1800W prepared BML+BMC MJ 2022
Complete inverter package for quick and easy retrofitting in vehicles in the B-Master Line and B-Modern Comfort ranges from model year 2022 onwards. The vehicles have been prepared for retrofitting in the factory to allow for rapid installation.
An 1800 W inverter is used to supply all of the 230 V sockets in the vehicle. Because of the high energy consumption, we strongly recommend availing of our HYMER Smart Battery System.
The package contains the following:
1800 W inverter
Display/operating panel
230 V circuit breaker
3 designated cable sets
Screws
Information sticker